Songwriter Emily Shumway and I shared a set of music at this festival in the Oakland hills on 9/21/14. Joined by accompanying bass and a trio of three women we performed songs from poetry written by woman about Nature. Much of our material was drawn from the seminal anthology Sisters of the Earth edited by Lorraine Anderson.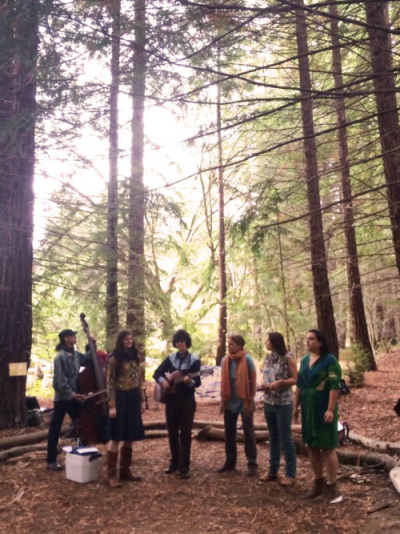 The Art in Nature Festival was a one-of-a-kind multi-sensory arts experience. Set in the oaks, redwoods, and meadows of Oakland's Redwood Regional Park the event featured over a hundred artists, musicians, and performers sharing the creative arts with an audience of about 3000. What a unique acoustic experience singing music in the redwoods. The trees both amplified and absorbed the sounds. I found that quiet singing could be heard as well as raucous.
The event coincided with the global protests calling for action on climate change. I felt inspired lending my voice in the form of musical prayers about connection to the earth with our group singing poems written by women. Thanks to the organizers Samavesha and Laura Inserra!
Our group:
Songwriters: Anne Carol Mitchell, Emily Shumway
Chorus: Jessie Woletz, Kari Risher, Sage Staggs
Bass: Louis Vega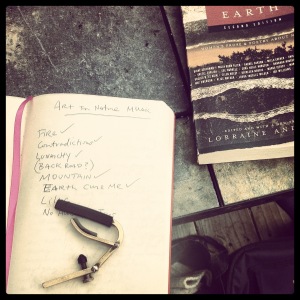 Our set from the festival:
FIRE by Joy Harjo
LUNARCHY by Judy Grahn
EARTH CURE ME by Nancy Wood
CONTRADICTIONS: TRACKING POEMS, PART 18 by Adrienne Rich
MY HELP IS IN THE MOUNTAIN by Nancy Wood
NO ALMS FOR TREES by Erica Jones